Do you want to know the 6 shocking facts why the government doesn't want you to own physical gold? In this blog post, we will present to you why owning physical gold makes individuals powerful and why the government doesn't want that.
But first, let's give you a short introduction to why we felt we needed to write this article in the first place.
So far this year, the Federal Reserve has created nearly $3 trillion out of thin air, adding to its already bloated balance sheet.
This may look okay from the "outside", especially in times of COVID-19 and its devastating effects on the economy and businesses having to shut down, but what is happening is that the Fed is debasing the U.S. dollar, reducing its purchasing power, and making every citizen poorer. 
At least, those who do not understand the value of owning a physical asset like gold that the government can't confiscate.
There are a number of reasons why the government doesn't want you to realize the importance of adding physical gold to your portfolio, and especially under the current circumstances of the Coronavirus pandemic.
To give more depth to this statement, we have listed 6 shocking facts why the government doesn't want you to own physical gold.
1. The Coronavirus Financial Crisis Can't Touch You
---
The Coronavirus financial crisis can't touch you if you own gold.
How can we claim so? Let us explain.
The demand for gold intensified in 2020 as the global Coronavirus recession deepened, interest rates dropped, and investors took their proverbial flight to safety. The price of an ounce of gold hit an all-time high around $2,000 an ounce in early August and remains not far below the highs as of writing.
A recent article published by forbes.com mentioned the fact that gold does tend to perform at the least better than stocks in the immediate aftermath of a crisis, say after 2008, or more recently from February 19 to March 23.
The writing is on the wall, and it is only a matter of time before stock markets crash. Savvy investors remember gold's performance during the crisis, as it nearly tripled in price, which is why so many are rushing to invest in gold, as they are certain that it will match that performance once again.
Gold's great performance is backed by billionaires like Thomas Kaplan who believe that gold is on the cusp of a new decade long bull market that will push the price well past $5,000 an ounce. Mr. Kaplan, Chairman and Chief Investment Officer at Electrum Group, said that because of economic fundamentals gold prices could rally as high as $3,000 to $5,000 within a decade.
With the Coronavirus crisis, the event of inflation is lurking around the corner, and investors who own physical gold have a winning card up their sleeve. The Coronavirus financial crisis can't touch you if you own physical gold since gold serves as an inflation hedge. When the fiat system or dollar weakens, the price of gold tends to rise. People who own physical gold have financial insurance that will appreciate in value when the fiat system depreciates.
2. Gold Gives People Power And Freedom
---
Gold gives people some level of power, liberty, and freedom. Individual freedom is increased by owning physical gold (and silver).
Why?
Because gold has been the money formula for thousands of years, and individuals are, in fact, allowed to hold and store this yellow metal outside of the financial system or banking system, which decreases governmental control.
For this reason, the government can't confiscate this physical asset.
Also, if gold goes on a run, and the price of gold increases with, for example, 50% because of an influx in demand, the purchasing power goes up.
This increases leverage for people who own gold.


3. Limiting Choices Benefit People At The Top (The Elite)
---
The government wants to enforce control by limiting people's choices.
The way the government does this is by making sure individuals always keep their assets within financial institutions that are controlled by the government.
In addition, the financial system benefits from individuals holding their wealth within the system because greater participation means greater profits for the people at the top (the elite) such as stockbrokers, brokerage companies, or those who hold the majority of the stock market, the real estate market, and so on.
By discouraging the use of gold and silver, it gives people fewer choices, and the government can enforce stability and continue benefiting the elite.
4. Gold Is A Threat To The Fiat System
---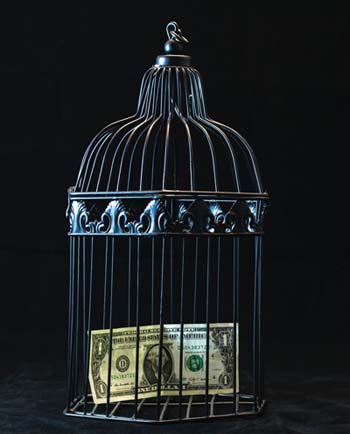 Governments in fiat economies can literally print paper money "out of thin air", which is impossible to do with a gold-backed currency.
Gold trade is a threat to the fiat or dollar system because the Federal Reserve cannot print gold, and if countries worldwide would choose to mainly trade in gold, it would weaken the fiat dollar.
A fiat system is based on a government's mandate that the paper currency it prints is legal tender for making financial transactions.
That said, the fiat dollar becomes inflated when the Fed keeps printing money "out of thin air". The more a currency falls, the less can be purchased with it, as a result, because its purchasing power decreases.
This is called devaluation or loss of purchasing power, which will happen if the Fed keeps printing paper money.
In a February 2017 interview with Gold Investor magazine, Allan Greenspan, fformer Chair of the Federal Reserve of the United States said the following about gold and our monetary system:
"I view gold as the primary global currency. It is the only currency, along with silver, that does not require a counter party signature. Gold, however, has always been far more valuable per ounce than silver. No one refuses gold as payment to discharge an obligation. Credit instruments and fiat currency depend on the credit worthiness of a counter party. Gold, along with silver, is one of the only currencies that has an intrinsic value. It has always been that way. No one questions its value, and it has always been a valuable commodity, first coined in Asia Minor in 600 BC."
5. Geopolitical Reasons
---
A foreign nation that stockpiles gold, creates more power for itself.
For example, if big nations like Russia and China are stocking up on gold, they remove themselves from the dollar system to some extent. It excludes them from the Swift system, and they can hedge themselves against economic wars, sanctions, currency war, and so forth.
Like mentioned, much of the world is based on a debt-based fiat Ponzi scheme and metals offer great protection against this Ponzi scheme.
As a result, if people want to free themselves from governmental control and an inflated fiat currency, they should invest in God's money gold and silver.
There is great power in owning a physical asset that will last throughout time and add protection from increasing levels of economic volatility.
6. The IRA/401(K) Loophole
---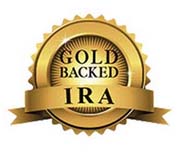 There is a tax loophole that can be leveraged when owning physical gold. The IRA/401(k) loophole allows eligible IRA/401(k) holders to move into physical gold without tax obligations or penalties.
The government cannot stop people from protecting their retirement savings through a gold or precious metal IRA.
For this reason, this is a safe way of owning physical gold bullion and other precious metals in a tax-deferred account.
A gold or precious metals IRA also adds the portfolio diversification needed to hedge against inflation, currency risk, stock market crash, and governmental restrictions that remove individual power and freedom.



Final Thoughts On Owning Physical Gold
---
A recent article by Kito News mentioned that while the paper gold market recently saw significant selling pressure, the physical gold market continues to see unprecedented demand in a tight marketplace, according to accredited physical dealers.
Looking at this month's sales data, the U.S. Mint has sold 91,500 ounces in various denominations of American Eagle Gold bullion coins. So far this year, the U.S. Mint has sold 586,000 ounces of gold.
Imagine that!
This proofs that investors understand the power and hedge that this precious yellow metal offers. Even better, gold gives investors the ability to grow their wealth despite an ongoing financial crisis.
By investing in physical gold, investors are not only protecting their portfolio from the volatility of the markets but are setting it up for significant future growth, as well.
On a side note, something to be aware of is when the government or big news channels promote paper gold, people should invest in physical gold since the government always promotes those options, where they can enforce control and benefit the elite.