Our mission is to provide investors and retirees all the information they need when it comes to precious metals and cryptocurrency investing. We aim to provide a complete guide on the best ways to invest in gold, silver, and crypto.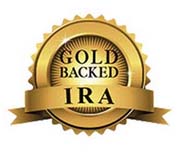 We believe that investing in precious metals and cryptocurrencies through your IRA or 401(k) is one of the best ways to invest in this asset class, due to the tax-saving component. A gold or crypto IRA is the best way to protect your retirement account and adds financial insurance.
Whether you are interested in gold coins, pure minted bars, EFTs, or gold mining stocks, you will find the information you need on this website to get started on the right foot.