Gold is an asset that exhibits relatively low price volatility, making it an appealing choice for investors. Its value tends to appreciate steadily due to its increasing utilization and market demand.
Furthermore, the combination of scarcity and uncertain supply makes the gold markets captivating, offering potential opportunities for forecasting and gaining positive returns over an extended period, such as the next 10 years.
Gold Price Today: Live Gold Price Chart
---



Click on the gold, silver, and platinum tabs to see today's live price for each precious metal, as well as the price per t/oz or kg.


Will Gold Hit $2,000 In 2023?
---
Yes, it already has! In fact, the gold price has passed the $2,000 an ounce level a couple of times in 2023 but has experienced some resistance as focus once again returns to the Federal Reserve's monetary policy, which supports US dollar strength and higher bond yields that remain within striking distance of 5%.
Ricardo Evangelista, senior analyst at ActivTrades, notes that gold remains in a tug of war with the market supported by geopolitical uncertainty and weighed down by the Federal Reserve's hawkish monetary policy stance.
Gold Price History In 2023 So Far And Forecast
Investors should take note that the price of gold had a promising start in 2023 at $1,830.10. As of today, the current trading value stands at $2,000.00, reflecting a substantial 9% increase since the beginning of the year.
Looking ahead, experts forecast a further rise in gold's value to reach $2,138 by the end of 2023, marking an impressive year-to-year change of +17%. Specifically, the predicted increase from today until year-end is estimated to be +7%.
Gold Price Future Forecast For 2024-2033
---
According to Coin Price Forecast, gold price will hit $2200 by the middle of 2024 and then $2,700 by the end of 2026.
Additionally, gold is expected to rise to:
$3,000 within the year of 2027
$3,500 in 2029
$4,000 in 2031
And $5,000 in 2033
Moving into 2024, the gold price is projected to climb even higher. In the first half of the year, it is expected to reach $2,286, while the second half will see an additional increase of $26, culminating in a closing value of $2,312. This would result in a significant +16% rise from the current price.
This data offers valuable insights for investors who are looking to make informed decisions and capitalize on the potential growth of gold.
What Will Gold Be Worth In 2025?
---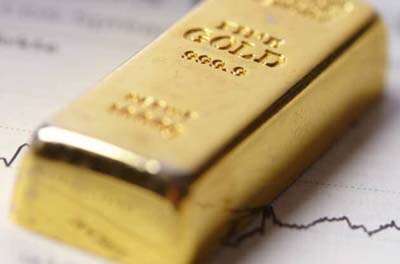 The current trend of central banks purchasing gold is expected to bolster pricing power in the market. Analysts have projected a gold price forecast of more than $3000 per ounce for 2025.
It is worth noting that the market already reached the significant milestone of $2000 per ounce in March 2023, indicating strong momentum in the gold market. This rise in gold prices, coupled with central bank purchases, creates an engaging landscape for investors to consider.
If you want to learn more about the gold price predictions for 2024, feel free to visit our article 2024 Gold Bull: Get Ready For A Promising Year Ahead With Stronger Gold or Gold Is Back To $2,000 – Heading Toward $2100 Next!
Where Should I Buy My Gold?
---
If you're looking for reputable precious metals companies to buy gold coins or gold bars from or even start a gold IRA, we've carefully evaluated the top 7 precious metals and gold IRA companies in the industry.
Each gold IRA company is reviewed based on various factors such as BBB/BCA ratings and complaints, customer reviews, annual fees, precious metals selection, storage options, promotions, and buy-back programs. This comprehensive assessment provides valuable insights for investors seeking the best investment options in the market.
You can request a "free gold kit" from each company directly from the table below:
>
| | | | | | |
| --- | --- | --- | --- | --- | --- |
| Company | Reviews | Annual Fees | Investment Minimums (IRA) | Preferred Custodian | Free Gold Kit |
| | | $180 | $25,000 | Equity Trust | |
| | | $0 | $50,000 | Equity Trust | |
| | | $180 | $10,000 | Equity Trust | |
| | | $0 | $10,000 | Equity Trust | |
| | | $100 | $10,000 | Equity Trust | |
| | | $180 | $10,000 | Equity Trust | |
| | | $80 | $2,000 | Equity Trust | |
Stina is an entrepreneur who's passionate about personal finance, investing, and digital marketing. She's been a writer in this space for over a decade.