In this comprehensive Gold Alliance review (2023), a precious metals specialist company and dealer, we look at their Gold IRAs, BBB-ratings, customer reviews and complaints, discuss annual fees and storage options, and walk you step by step through how to set up a Gold IRA account with Gold Alliance.
Many Americans use precious metals to diversify their investment portfolio and to set aside durable, safe assets for retirement. Precious metals have traditionally provided investment security even in turbulent economic and political times.
Overall, in this Gold Alliance review, we set out to see if Gold Alliance is a reputable company worth investing in.
Now, this is a comprehensive review. So, to easily reach the sections that interest you most, you can use the links in the TOC list below:
Gold Alliance
Products Available:
50 W. Liberty St. Suite 420,
Reno, NV 89501
Tel: (888) 579-9440

www.goldalliance.com
– Bullion Bars
– Bullion Coins
– Self-Directed IRA
Gold Alliance Pros And Cons
---
Before we start our comprehensive review, here's an overview of Gold Alliance's high-level pros and cons:
✓ A+ BBB Rating & AAA BCA Rating
✓ Superb ratings & customer reviews
✓ Excellent customer service
✓ Dedicated Precious Metals Specialist
✓ Free consultation with a Gold Specialist and Free Gold Information Kit
✓ Easy IRA & 401(k) Rollovers
✓ $15,000 in FREE silver for qualified accounts
✓ Reliable buy-back policy
✓ You can't create an online account
✓ The website doesn't offer any information on pricing or costs
✓ Difficult to get necessary information without speaking to a salesperson first
The Pros Explained
---
All right, now that you have a high-level glance at our Gold Alliance review, let's explain some of the company's pros in more detail.
Rating Services – BBB Rating, BCA Rating & Customer Reviews
A+ BBB Rating and AAA BCA Rating – The Better Business Bureau (BBB) evaluates and rates companies according to a variety of criteria, including:
Customer complaints
Operations & Services
Time in business
Advertising practices
And government investigations and/or fines
As you can see, Gold Alliance has an A+ BBB rating and has been BBB-accredited since 2017. Additionally, the company has an AAA rating from the Business Consumer Alliance.
On Trustpilot, the company earned a 4.7-star rating (out of 5 stars) with 41 reviews, with nearly all reviewers giving Gold Alliance a 5-star score. In general, most of the reviews of Gold Alliance reported excellent customer service, ease of use, and timely communication.
If you'd like, you can read some of the reviews in more detail.
Excellent Customer Service
Most customer reviews report positive experiences with Gold Alliance – and in particular, they generally noted the following:
Friendly, knowledgeable customer service
Company staff truly listen and get to know the customer personally
Fast communication turnaround
Impressive expertise in the industry and their products
Also, many of the company reviews note how Gold Alliance staff took the time to learn about their individual investment needs and concerns. By doing so, they earned customer loyalty and are seen as trusted precious metal advisors.
Dedicated Precious Metals Specialist & Easy IRA & 401(k) Rollovers
Gold Alliance offers a free consultation with a dedicated precious metals specialists that will also assist in setting up a Gold IRA account. Plus, help with 401(k) rollovers or precious metal purchases for non-IRA investment.
A Gold IRA, also called a Precious Metals IRA, is a special type of self-directed individual retirement account (IRA) that allows you to acquire physical gold and silver, trustworthy assets. You can hold gold and silver in this Precious Metals IRA account as long as they meet specific IRS requirements, and you'll enjoy the same benefits as with Traditional or Roth IRAs.
However, a Gold IRA must be held separately from other IRAs, and it is established by rolling over part of your existing IRA, 401(k), or additional qualifying retirement account funds. In this way, your Gold IRA works with your existing accounts to create a more secure and diversified portfolio. You can also set up a totally new Self-Directed IRA from scratch.
A Gold Alliance dedicated precious metals specialist can provide further details and help you get started toward a more durable and diverse set of investments.
They will act as your go-to guide for all things gold and silver IRA and can assist you with opening your account, selecting the perfect metals, and ensuring seamless completion of all tasks without any stress or confusion. To learn more, you can start by requesting this >>> FREE Gold Information Kit.
Buyback Guarantee
Gold Alliance is known for having one of the industry's best—if not the best—buy-back policies. When you sell precious metals originally acquired from Gold Alliance, they will buy back the items at the current buy-back price.
The law prohibits them from guaranteeing to repurchase the items they sell, but they have never refused to buy back the coins they sold to their clients.
Easy To Navigate Website With Basic Information
The Gold Alliance website is user-friendly and contains much information on the company and its products. Also, Gold Alliance regularly publishes articles providing up-to-date information on the precious metals market with forecasts and other data to help customers make investment decisions.
Additionally, as an extra benefit, Gold Alliance offers a Free Gold Information Kit, offering detailed information about retirement and investing in gold and silver. It also helps educate you about the benefits and risks of investing in precious metals.
Gold Alliance also offers tools to track the current and historical prices of gold and silver raw commodities, and easy-to-use calculators are available on the website. There are also FAQs that talk about investing in precious metals and terminology to help new investors learn about precious metal investing and Gold IRAs.
They also provide blog posts written by the management team about asset strategies. There are also guest posts from industry leaders who offer insights into investing in the precious metals market.
While the Gold Alliance website is informative and easy to use, there's one important detail to mention, the Gold Alliance website does not offer pricing information for any of their investment products.
Gold Alliance Cons Explained
---
Next, in our Gold Alliance review, we explain the company's cons in detail. These include the following:
✓ You can't create an online account
✓ The website doesn't offer any pricing or cost information
✓ You can't open a Gold IRA online
You Can't Create An Account Online
The Gold Alliance website has no online account functionality. This means your purchases and investments will need separate online accounts to help you track and manage them.
There Is No Pricing Or Costs Information On the Site
Gold Alliance's website does not offer any information on pricing or costs for their bullion products.
This means that you need to either >>>request this FREE Gold Information Kit or call them directly at (888) 579-9440 to determine the exact costs of opening a Gold IRA (typically ranging from $180-$330 per year), rolling over a 401(k), or purchasing coins or bars.
You Can't Open A Gold IRA Online
Gold Alliance does not offer online Gold IRA account creation. Instead, the application process requires that they mail you all the paperwork and forms. You will then fill out these forms and have to send them back to Gold Alliance.
However, most Gold Alliance customers report that the process takes around 10 days, which is normal for Gold IRA accounts.
For additional information, you can request this Free Gold IRA Guide. By requesting this gold and silver information kit, you'll also receive a call from a Gold Alliance representative so that you can ask questions about the whole process of purchasing precious metals.
Now that we've reviewed the pros and cons of Gold Alliance, let's take a closer look at the company itself.
Company Background
---
Gold Alliance is based in Reno, Nevada, and was launched in 2002. They also maintain an office in Los Angeles.
For more than two decades, Gold Alliance has been helping Americans diversify their portfolios and secure peace of mind with a Gold IRA and other precious metal investments.
Gold Alliance offers a range of precious metals such as common bullion, collectible coins, silver, and precious metal products that can be used in an IRA investment. They also sell precious metal coins and bars for non-IRA investment purposes.
The company was named #1 Fastest-Growing Gold Company in America by Inc. 5000, and has been featured on Forbes, WSJ, Fox News, Bloomberg Business, Yahoo Finance, and USA Today. They are also exclusively recommended by Mike Huckabee – former governor of Arkansas.
Gold Alliance Leadership
---
Gold Alliance is led by three partners, with Joseph Sherman serving as the CEO.
Joseph Sherman – CEO / Partner

Joseph's mission is to help the public achieve investment protection and performance by diversifying their retirement funds from the overreach of Wall Street and the banks.
Motivated by this goal, Joseph has been working hard since 2016 to warn the public of a coming financial reset by giving lectures and writing articles.
Also, Joseph helped found the Precious Metals Retail Association and is a member of the Industry Council for Tangible Assets and the National Ethics Association.
Joseph attended the University of Tel Aviv, receiving his law degree with the highest honors.
Kevin Troy – Director / Partner

Kevin started his career at JP Morgan Chase, eventually focusing on the real estate lending sector, where he became a partner in one of the largest mortgage brokerages in San Diego.
In the aftermath of the dot.com crash, Kevin understood the pressing need to help Americans protect their life savings, so he turned from real estate lending to precious metal investments.
Over the last 15 years, Kevin has worked with thousands of clients to protect, preserve, and safeguard their savings.
Kevin attended San Diego State University. He graduated with a Marketing degree with honors.
Fred Abadi – Director / Partner

After graduating from California State University, Northridge, in 1996 with a degree in Business Management, Fred quickly developed a much sought-after skill set in business operations leadership.
The combination of Fred's love for people and his interest in commodities trading led him to precious metals, where he realized he could make lasting personal connections with the investors he could help.
Now, after more than 15 years of experience in the industry, Fred provides the highest quality of care for his customers. He works tirelessly to personalize his strategy for diversifying each of his clients' savings.
We look at their investment products as the next part of our Gold Alliance review.
Gold Alliance Investment Products
---
Here are the results of several reviews of Gold Alliance investment products.
Gold IRA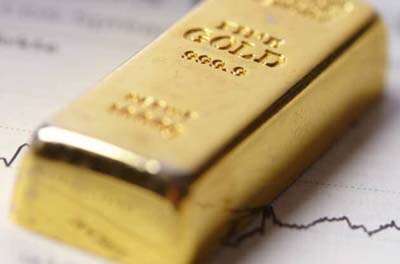 Like other IRAs, a Gold IRA is a tax-advantaged account to help you save for retirement. A Gold IRA is created with pre-tax dollars (like a Traditional IRA) or post-tax dollars (Roth IRA), with the same advantages and disadvantages as either.
The Gold IRA, however, has two clear advantages over a Traditional IRA or a Roth IRA:
Typical IRAs limit your asset choices to stocks, bonds, and other paper assets, but a Gold IRA allows you to acquire physical precious metals

By including physical gold in your savings, you could benefit from the protection and growth that gold and other precious metals have offered historically
Assets can be withdrawn once you reach the age of 59½, in their original form or as cash resulting from the sales of the precious metals. Gold Alliance will ship the gold acquired within your Gold IRA to an IRS-approved depository that you choose.
Your assets will be in an account under your name, and you will have 24/7 access to your statements and holdings, just like any paper asset in your IRA account. And if you want to, in most cases, you can visit your metals investment.
Silver IRA
A Silver IRA is another form of a Precious Metals IRA that allows you to acquire physical silver in addition to the assets allowed in other IRAs.
Approval for IRA eligibility requires that silver coins be 99.99% pure. The same custodian and storage requirements as with a Gold IRA apply. Similarly, you can purchase silver coins and bars inside or outside a precious metals IRA.
Precious Metal Coins & Bars
If you're interested in purchasing gold, silver, and platinum coins and bars on their own and not for IRA investment, Gold Alliance has a large selection. You can browse and then select coins and bars produced by mints in the U.S., U.K., Australia, Canada, Netherlands, and New Zealand.
The Gold Alliance website doesn't offer pricing or delivery cost information. To learn more about prices and shipping costs, you need to either request this >>>Free Gold IRA Guide or call the company and speak with a specialist.
Popular Gold & Silver Coins

As part of our review, here's a quick look at some of Gold Alliance's more popular gold, silver, platinum, and palladium coins and bars for IRA and non-IRA purchases:
American Eagle Gold Coins
Gold American Eagle Proofs Coins
Gold Australian Striped Marlin Coins
Australian Gold Osprey Coins
Liberty Gold Coins
Gold Canadian Polar Bear Coins
Gold Canadian Polar Bear & Cub Coins
Canadian Gold Maple Leaf
Silver American Eagle Coins
Silver American Eagle Proof Coins
American Silver Bald Eagle Coins
Silver America The Beautiful Coins
Canadian Silver White Falcon
Silver Maple Leaf Coin
Platinum & Palladium Coins And Bars

Platinum Canadian Maple Leaf
Platinum British Britania
Australian Platinum Striped Marlin
Platinum Bar – 1 oz
Palladium Bar – 1 oz
Specialist Availability
Gold Alliance provides each customer with a dedicated precious metal specialist to help create an account, purchase precious metals, or answer any questions.
As you can see from various parts of our review, Gold Alliance's customer support and availability reviews are outstanding, making them one company definitely worth looking further into for your investment options.
Gold Alliance Gold IRA Fees
---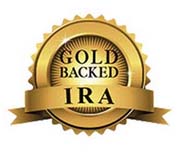 Regarding fees and costs, one disadvantage is that they don't post any of the prices online. However, we were able to find out that Gold Alliance charges $180 a year. This fee includes insurance, storage, quarterly financial statements, and online access to your account. In fact, Gold Alliance's maintenance fees are relatively low when compared with other vendors.
Just so you know, while this is not a red flag, Gold Alliance appears to make up for the lower maintenance fees by charging a slightly higher markup for their investment products, which is common for Gold IRA companies.
Typically, these companies charge a higher cost for procurement of the metals than the market value. Usually, they are marked up anywhere from 17% to 33%.
At Gold Alliance, they don't disclose the prices of the metals they sell at first glance, which is a standard practise when it comes to precious metals IRA companies since the prices can fluctuate with the markets.
Apart from the fee against the account and the cost of the metals, there are no hidden service, administration, or investment fees. But as we've mentioned in other reviews, it is always a good idea to compare different companies to see the cost of maintenance fees compared to product markup.
Gold Alliance Investment Minimums
---
Here are the transaction minimums for a Gold IRA and regular cash purchases at Gold Alliance:
| | |
| --- | --- |
| Minimum Purchase Amount Gold IRA | $10,000 |
| Minimum Cash Purchase Amount | $10,000 |
Just like American Hartford Gold, Birch Gold Group, and Noble Gold they have rather low investment minimums.
Storage Options
---
First, it's essential to understand the government's rules on precious metal storage. Non-IRA metals can be stored at home, but not IRA metals. According to IRS rules, such metals require storage in an IRA-approved depository, such as a state-of-the-art third-party vault.
Home storage for non-IRA metals usually means one of two options. First, you can easily hide small amounts of precious metals somewhere on your property. Obviously, this option comes with some risk.
Second, you can use a home safe to store your investment. While a safe is a less risky home-storage option, they are usually not climate controlled, so there remains some risk concerning the condition of your metals over time.
Gold Alliance strongly recommends storing your precious metals in a third-party depository for the following reasons:
Depositories provide all the space you need
They are also moisture- and climate-controlled to ensure your precious metals are kept under optimal conditions
More importantly, depositories are highly guarded and provide the optimal level of security
Gold Alliance recommends the Delaware Depository Services company's vault in Wilmington, DE. This IRS-approved depository handles transactions worth billions of dollars every month. Delaware Depository is also fully insured and underwritten by London Underwriters.
You can contact the depository to learn more about its services and costs. Additionally, a Gold Alliance team member can also discuss other storage options.
Also, there's one more item to note. Gold Alliance helps transfer any gold or silver bullion you purchase to a secure vault or ships it to you for free for regular cash purchases.
Now that we have covered Gold Alliance's product offerings, annual fees, and storage options, let's review more closely what customers report about Gold Alliance in their reviews.
Gold Alliance IRA Reviews
---
Gold Alliance's Gold IRA has received much praise and positive reviews. Here is an overview of what consumers had to say in terms of opening a Gold IRA with Gold Alliance:
First, the company is ranked very highly on all the significant business ranking and review services – getting close to 5-star reviews each time
Most customers reported the highly professional and friendly customer service that they receive from Gold Alliance
There were frequent positive comments about the level of personalized service from Gold Alliance's dedicated Account Executives
The customer feedback talks positively about the Account Executive's knowledge and the ease of purchase, as well as the level of trust they felt they had in Gold Alliance staff
 Summary of Gold Alliance Reviews & Ratings
>>>If you're ready to take action, request this FREE Gold Information Kit!
Of course, our review of Gold Alliance would not be complete if we also didn't look at complaints made about the company, so that's where our review goes next.
Gold Alliance Complaints
---
During the last 3 years, Gold Alliance has had 6 customer complaints filed with the Better Business Bureau. And all but 2 of those complaints have been closed in the previous 12 months.
Here's a breakdown of the complaints:
Of the accessible complaints, 2 were concerning unwanted email marketing
There were no complaints about the company on the Business Consumer Alliance (BCA) page
Gold Alliance doesn't have an overwhelming number of reviews. However, they have barely any complaints either, and none that we found were of a serious nature or even about poor customer service. Overall, customers seem quite pleased with Gold Alliance.
At this point in the review, we focus on how to open a Gold Alliance Gold IRA.
How To Open A Gold Alliance Gold IRA
---
Since you can't open the IRA online, you'll need to either fill in this online application to receive a callback from a representative or call Gold Alliance directly at (888) 579-9440.
The phone consultation will go through your investment needs and how to open the IRA or transfer or rollover over funds from your existing retirement account. A Gold Alliance IRA expert is available for a free consultation and is happy to explain and guide you through this process.
With that said, Gold Alliance makes it easy to open a Gold IRA in 3 easy steps:
✓ Step 1. Open A Self-Directed IRA
By opening a self-directed IRA, you get to decide where to allocate your IRA funds. A self-directed IRA gives you the power to acquire precious metals, and this is where the IRA specialists at Gold Alliance can help you.
They'll explain how a Precious Metals IRA works and outline numerous options for IRA-approved metals for your savings to optimize its diversity and give you complete control over your range of assets.
✓ Step 2. Fund Your Account
To fund your IRA, you'll need to transfer funds from a current qualified retirement plan (such as a 401(k), a 401(a), a 403(b), a 457, Thrift Savings Plans, and annuities) to your self-directed IRA's custodian account, which will be in your name.
While Gold Alliance helps in this process, they do not hold your funds or precious metals; only you control your account. Their support staff have a wealth of experience and guide you through this process. Working closely with Gold Alliance staff will also reduce the risk of potential errors in the transaction process.
✓ Step 3. Select IRA-Approved Gold And Silver
With the first two steps completed, all that remains is to stock your Gold IRA account with precious metals. A dedicated Gold Alliance Account Executive will let you know which gold and silver coins and bars are performing the best and your options to diversify your portfolio by branching out into platinum and palladium.
As you can see, the process is easy. And opening a Precious Metals IRA with Gold Alliance takes about 10 days from start to finish.
Our Gold Alliance review has taken a careful look at the company, its products, its ratings, its fees, and its customer reviews. Now, it's time to summarize our findings.
>>>If you're ready to take action, request this FREE Gold Information Kit!
Gold Alliance Review (2023): Conclusion
Here's a summary of our comprehensive Gold Alliance review:
Overall Results & Findings
Our 2023 Gold Alliance review concludes they are among the best and most trusted options for precious metals or Gold IRAs. Additionally, the company offers outstanding customer service and makes investing in precious metals easy.
Here's an overview of our findings:
Gold Alliance maintains a BBB A+ 4.98/5 rating with over 179 reviews and has similar ratings with both Google and other business rating services

Their customer service team are all well-informed about their products and the precious metals industry and help customers in a friendly and informative manner

There are hardly any complaints against Gold Alliance, and they appear to have resolved all but one

The only negative is the lack of pricing information and costs – you need to call for these details

They have a generous promotion of $15,000 in FREE silver for qualified accounts
Lastly, the company was named #1 Fastest-Growing Gold Company in America by Inc. 5000, and has been featured on Forbes, WSJ, Fox News, Bloomberg Business, Yahoo Finance, and USA Today. They are also exclusively recommended by Mike Huckabee – former governor of Arkansas.
Therefore, it's clear that Gold Alliance is a highly reputable precious metal investment company worth looking into. That said, if you are considering rolling over a retirement account to IRA-approved gold and silver coins, Gold Alliance should be on your call list!
>> Get your FREE Gold Information Kit today!
Gold Alliance IRA Review FAQ
---
Lastly, here's a summary of our Gold Alliance review in an easy FAQ format.
Is Gold Alliance a reputable company to work with?
Yes. Our research and review show that Gold Alliance appears to be a reputable precious metals specialist company. They have excellent ratings and scores from BBB and other business review services. Further, their customer reviews are overwhelmingly positive.
What precious metal products do they offer?
Goal Alliance offers Gold IRAs and 401(k) rollover services and sells precious metal coins and bars, including gold, silver, palladium, and platinum.
If you want to securely expand your retirement savings portfolio with tax advantages, rolling over your 401(k) or retirement account to a Gold IRA through Gold Alliance is likely a fantastic option.
Can I take physical possession of the gold in my IRA?
No, gold and other precious metals used in IRAs must be stored in IRS-approved depositories. While choosing the depository is up to you, Gold Alliance recommends the Delaware Depository Services Company's vault in Wilmington, DE.
Also, the Delaware Depository offers reliable insurance underwritten by London Underwriters, so you have peace of mind concerning the storage of your precious metals. Any non-IRA coins or bars you purchase can be kept in your possession, but you'll want to consult the company about ideal storage conditions.
For more information about these rules and regulations, visit our article can I take physical possession of gold in my IRA?
What are the potential risks of investing in precious metals?
Like any other asset, gold and silver prices fluctuate. Ultimately, looking at the historical performance of precious metals will give you a better understanding of the market.
However, historically precious metals have been relatively safe and stable investment strategies. You should always do your due diligence before investing in any asset class. And you can start by >>>requesting this FREE Gold Information Kit to learn more.
Is everyone eligible for a precious metals IRA?
Yes, any adult can create a precious metals IRA. To own gold, whether in coins or bullion, in an IRA, you need to open a Self-Directed IRA due to IRS regulations that require the coins or bullion to be in the custodian's possession.
Gold Alliance Investment Alternatives
---
If you want to further research and compare companies before deciding what Gold IRA provider to choose, we have reviewed and rated the best Gold IRA companies of 2023. Also, you can request a Gold IRA kit directly from the reviews table below:
>
| | | | | | |
| --- | --- | --- | --- | --- | --- |
| Company | Reviews | Annual Fees | Investment Minimums (IRA) | Preferred Custodian | Free Gold Kit |
| | | $180 | $25,000 | Equity Trust | |
| | | $0 | $50,000 | Equity Trust | |
| | | $180 | $10,000 | Equity Trust | |
| | | $0 | $10,000 | Equity Trust | |
| | | $100 | $10,000 | Equity Trust | |
| | | $180 | $10,000 | Equity Trust | |
| | | $80 | $2,000 | Equity Trust | |
For more details about each company, you can visit our guide on the 7+ best gold IRA companies of 2023.
Gregory is a real estate sales agent and a state-certified instructor of real estate licensing and law. He has also written on economic and financial issues for many years. Originally from New York City, he's called Grand Rapids, Michigan home since 1995.